Well my first trip to NYC…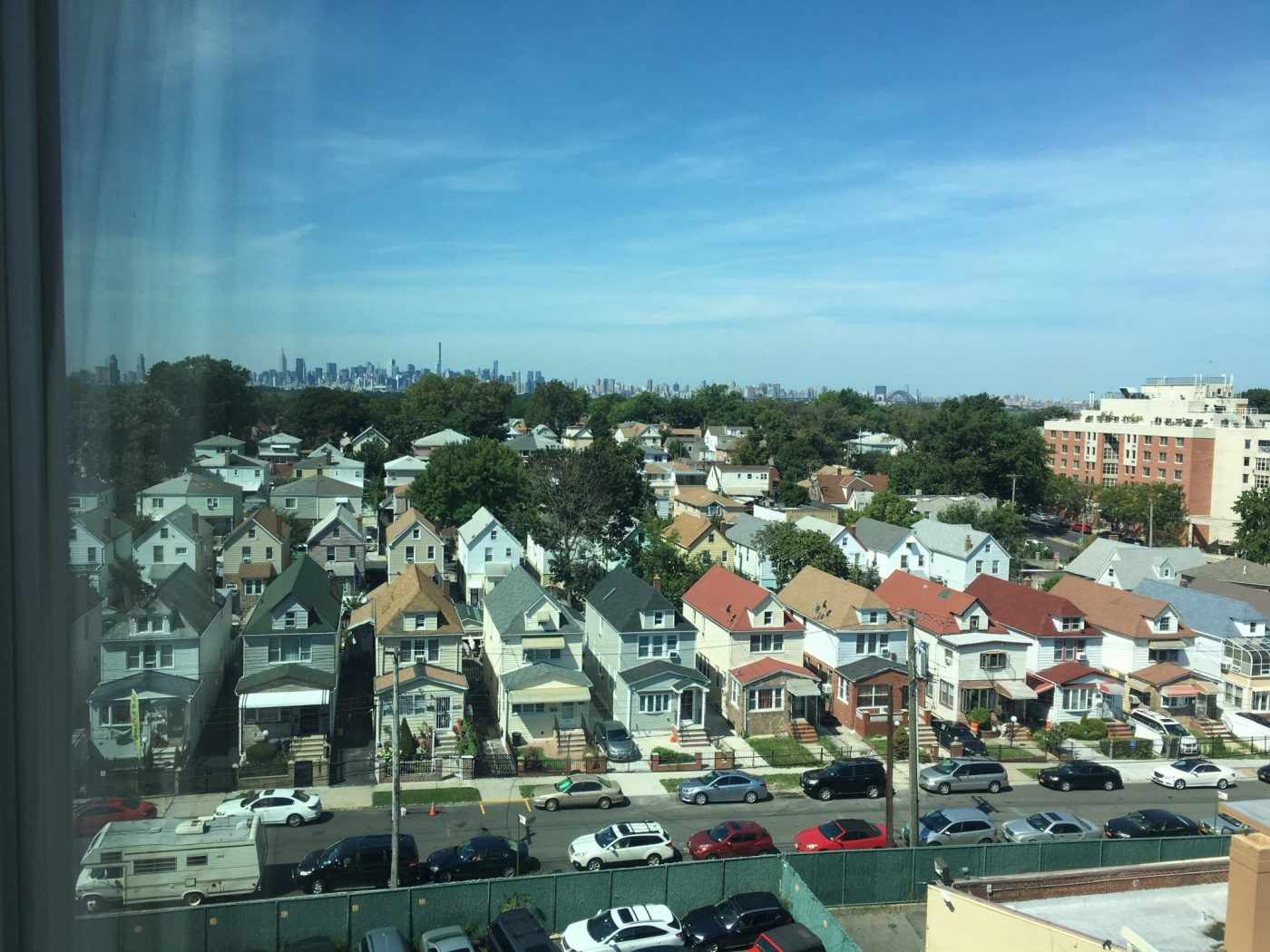 We are here for the US Open Tennis match. We have two engineers running overlapping shifts for this tennis marathon.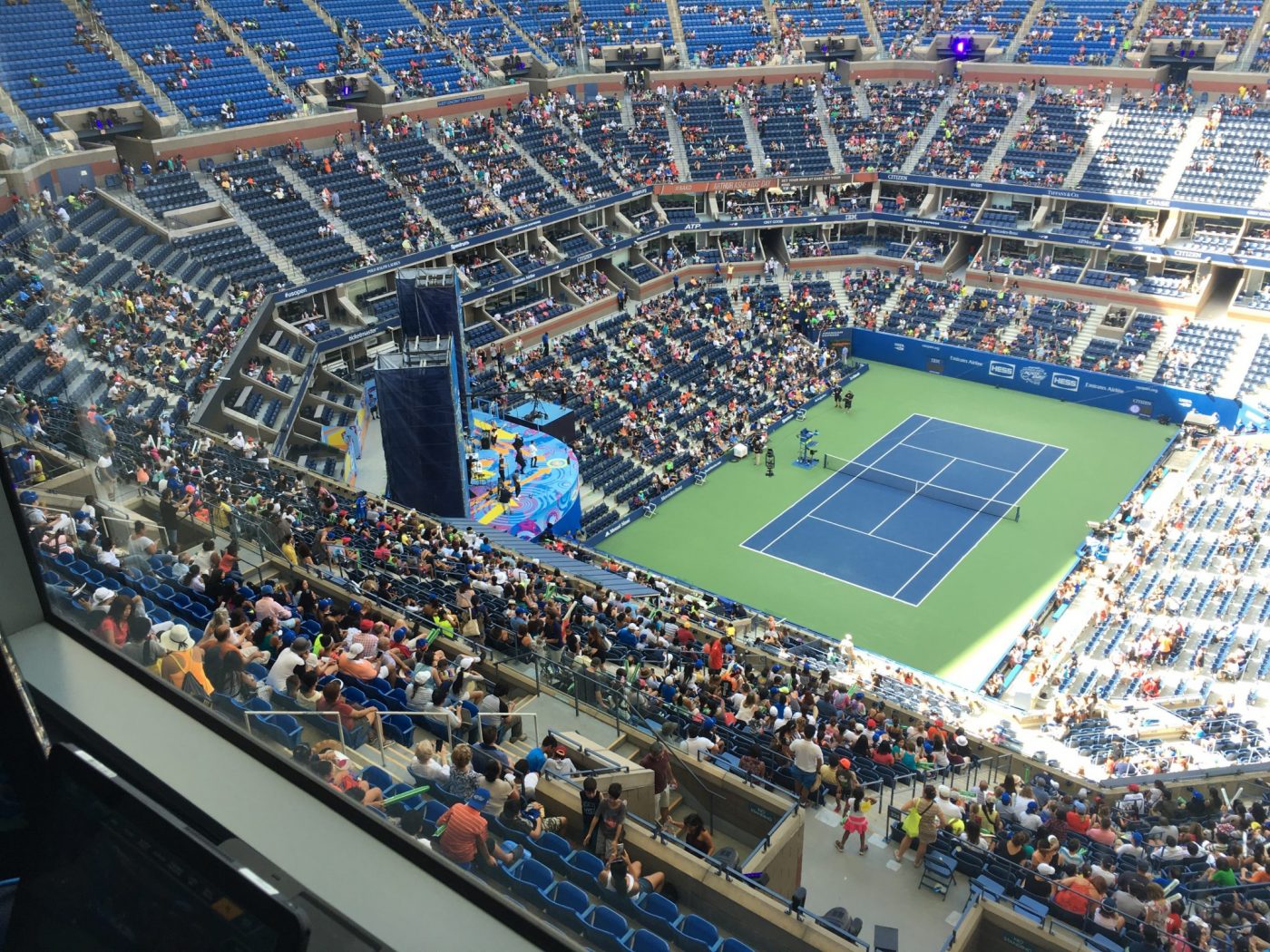 Our booth is all set up with three Sennheiser headsets, Whirlwind THS-4 talkback boxes, a computer to record all the action, and a Yamaha TF1 audio mixer with a Dante card bringing us feeds from all the courts.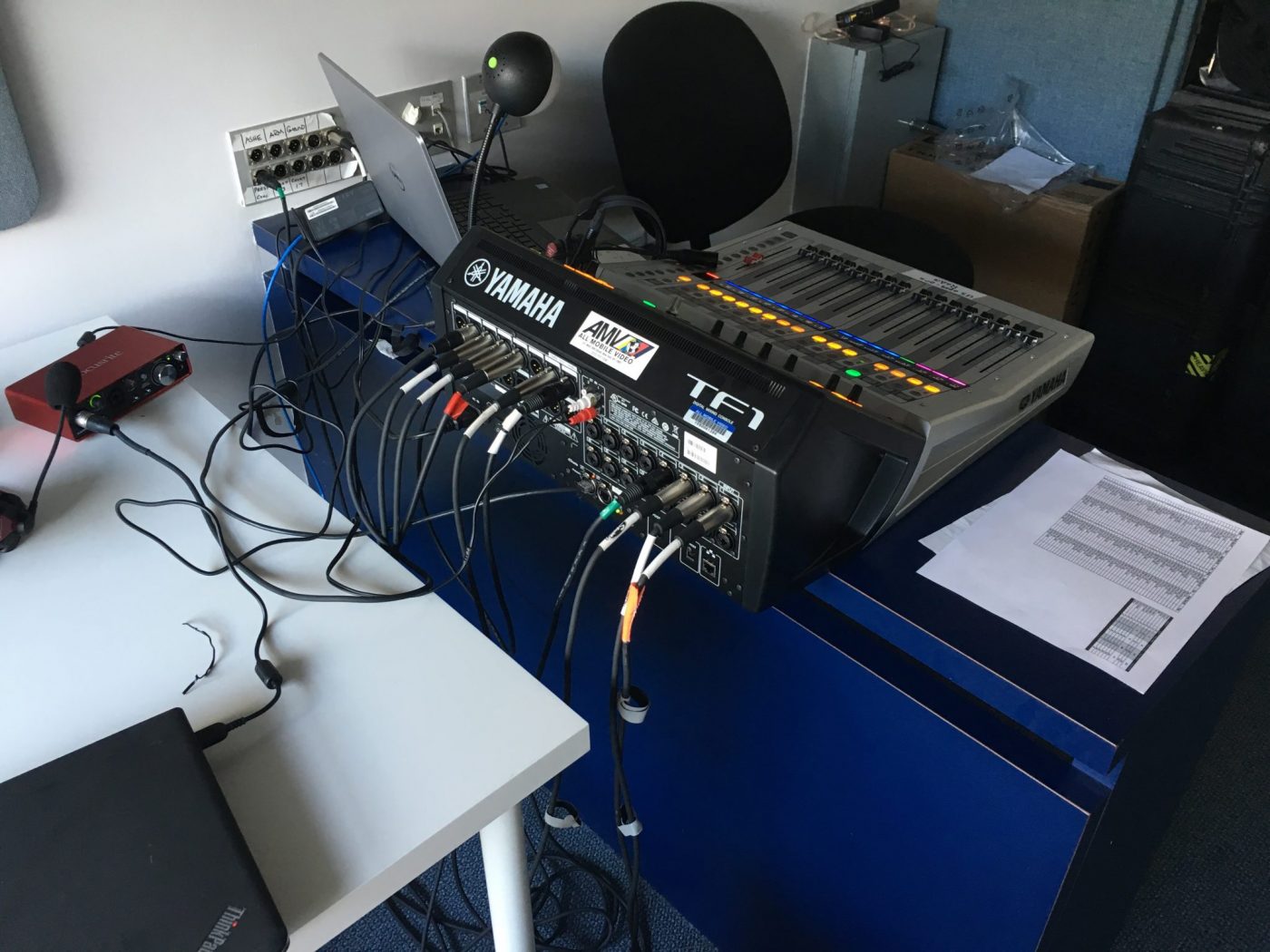 I'm hopeful all goes as planned and we have another great set of shows!